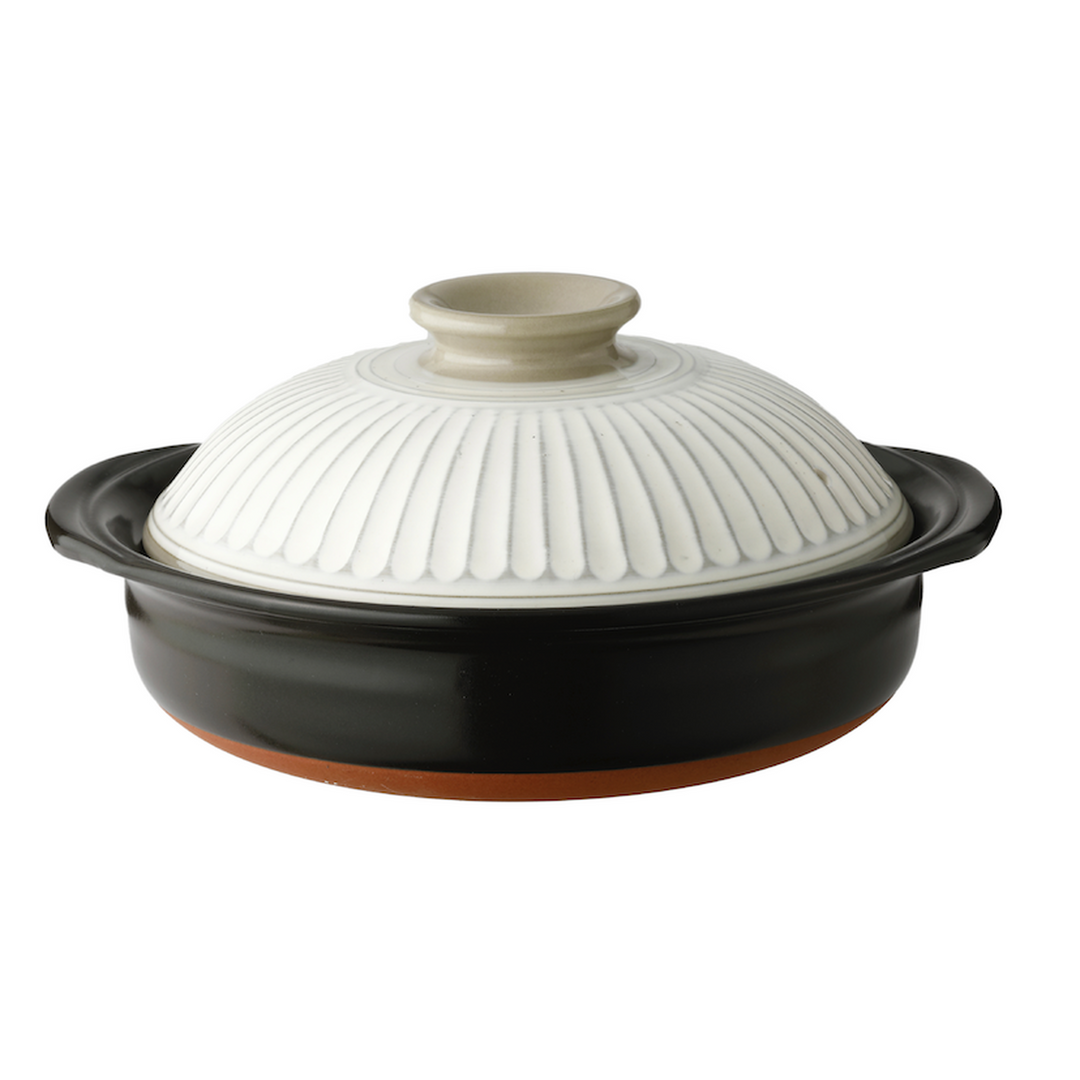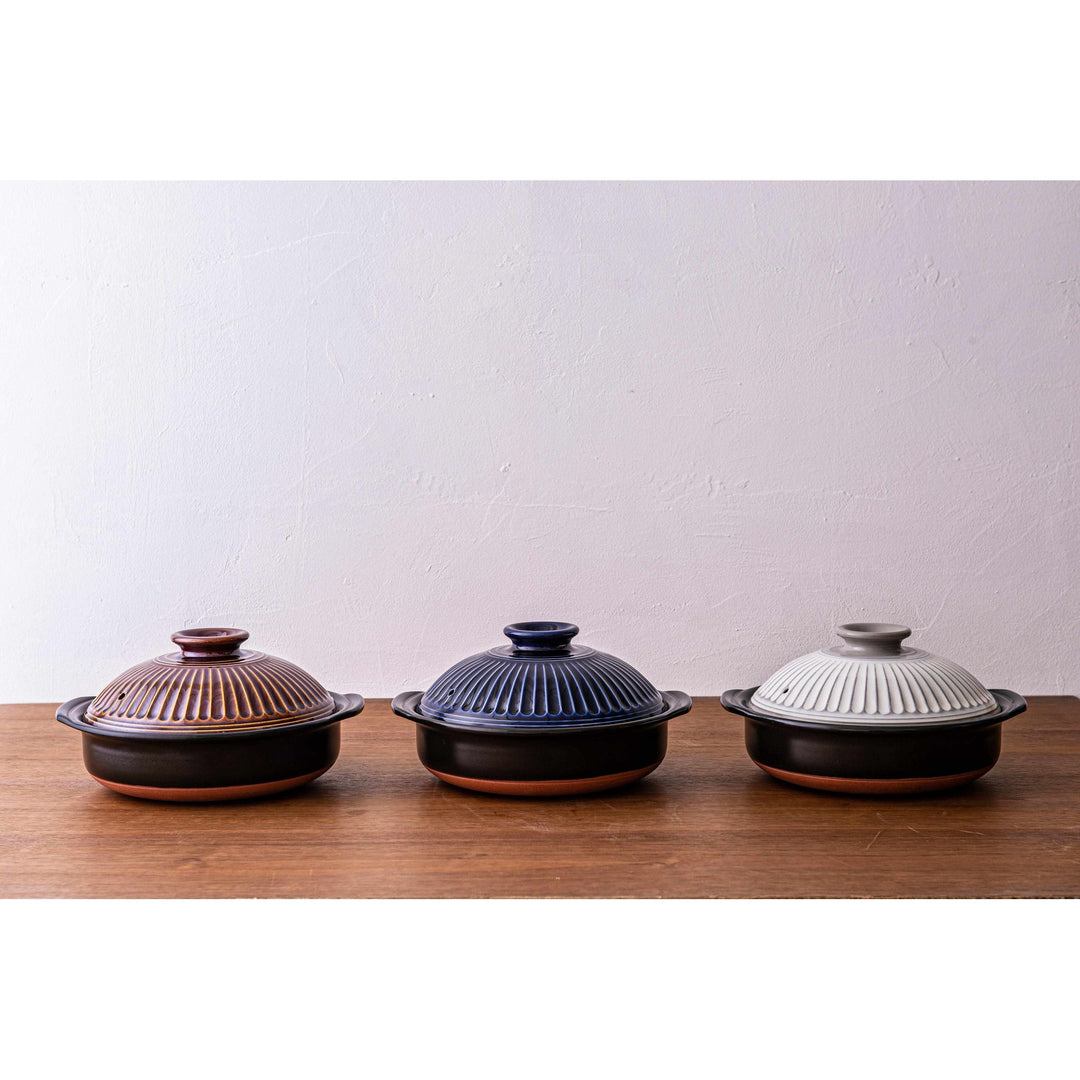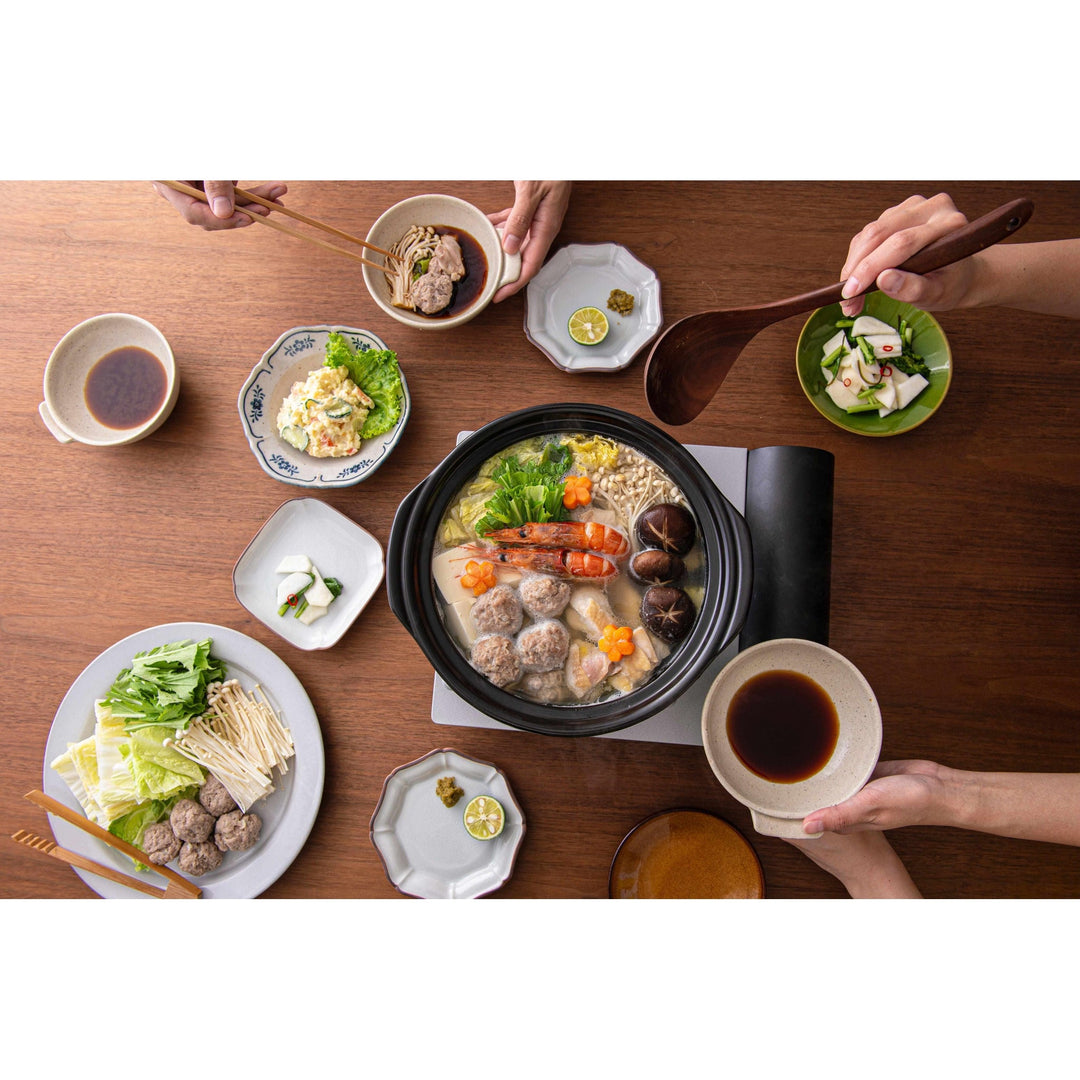 Ginpo Kikka Donabe/Casserole (White) - Serves 3-4
Regular price
R 1,350.00
/
Tax included.
Shipping
calculated at checkout.
Free shipping on orders over R700
Low stock - 7 items left

Inventory on the way
Donabe literally means "clay pot" and is an essential piece of cookware in Japanese homes.

In 1932 the founder of Ginpo, Sutematsu Kumamoto, was a wholesaler of ceramics but had not come across any high-quality ceramics. As a goal to produce "high-quality manufactured goods" he founded Banko Shinko Yogyosho Limited, and began to mainly manufacture tableware, "Donabe" casserole pots.
The Kikka is a next-generation Donabe casserole pot that matches modern people's lifestyles. As it does not require a surface coating before use like some others, which takes time and labor, this donabe can be used immediately after purchase.
Although very effectively retaining it's heat storage property, the Kikka was successfully made 15% lighter than the conventional Hanamishima model. Thanks to the easier handling of this pot, you can also enjoy freshly cooked hot meals on the table.
The Kikka's internal black glaze is also designed to prevent odours and stains, allowing you to enjoy a wide variety of dishes, from hot-pots to soups, curry and cheese fondue.
Dimensions:  27.5cm × D 24cm × H 13.5cm

Approximate rice: 2 - 3 Cups
Capacity:1.9ℓ
Weight:1700g
Heat: Gas, Oven, Radiant heater, Microwave
*This product has a texture of shading of glaze. Please note that some unevenness in color may occur.
Visit the link below for recipes and tips and tricks:
https://happydonabelife.com/donabe-recipes/
IMPORTANT - PLEASE NOTE:

Can not be used for deep-fried cooking.
Always use a pot coaster before placing on a table
When cooking, use oven mittens to move the pot. Also be careful of steam escaping from the hole in the lid as to not scald yourself.
Please be careful about using an electromagnetic cooking device used with the pot, because the top plate of the device becomes extremely hot during use.
Hot water may splash out during boiling. Be careful not to scald yourself.
Please avoid heating an empty earthen pot.
When using an electric coiled cooking surface, please ensure a gap of more than 1 cm between the coils and the earthen pot.
If you remove an earthen pot from the freezer, thaw it before cooking.

For the first 5 uses, please avoid leaving food and ingredients inside the pot after cooking.

After each use, please dry well and keep the earthen pot in a dry space to prevent mold or mildew.
Avoid soaking the earthen pot in detergent water. Wash and rinse only.
Please also avoid using curry, kimuchi of similar seasoned foods for the first 5 times of use (this will help to prevent discoloration and odors from lingering in the future).
Please be careful when using high heat, stir the food being cooked occasionally to prevent scorching the inside of the pot.

Since an earthen pot has water absorbency, a burn mark may be left on the surface due to food ingredients being burned black and sticking to the bottom of the pot.
FREE SHIPPING ON ALL ORDERS OVER R700
We use a selection of reputable national courier companies for deliveries, depending on the delivery address.  Your parcel should arrive within 3-5 working days of receipt of the order or POP, if an EFT. Rural delivery may take a little bit longer. We will always advise if there is an expected delay.
SOUTH AFRICA
All delivery costs for products delivered within South Africa are based on a flat rate fee, if under R700 in retail value. R80 for within Cape Town and R120 for National. We also offer a Collection option which is free of charge. 
Collection is from:
SETAMONO JAPANESE HOMEWARE - CAPE TOWN
The Courtyard, Shop 5
The Old Cape Quarter Lifestyle Village
De Waterkant, Corner of Dixon & Waterkant Street,
Cape Town, 8005, South Africa
(You can find us in the Courtyard, opposite Yoga Life or beside Scheckter's Raw)
INTERNATIONAL
We do send orders internationally. Costs for international shipping will be based on specific location. For further information regarding our international freight costs, or if you have a specific enquiry, please email hello@setamonotableware.com
 
All goods are packaged very thoughtfully and with great care.